Rowland Heights CA Oral Surgery Office
Oral & Maxillofacial Surgical Arts
There are many ways to communicate with our office. Please choose the method most convenient to you.
Address
Southern California Oral & Maxillofacial Surgical Arts
1725 S. Nogales St., Suite #106
Rowland Heights, CA, 91748
Phone
Phone: Rowland Heights Phone Number 626-913-5700
Fax Number: 626-913-5710
Office Hours
Monday:
8:00 AM - 5:00 PM
Tuesday:
8:00 AM - 5:00 PM
Wednesday:
8:00 AM - 5:00 PM
Thursday:
8:00 AM - 5:00 PM
Friday:
8:00 AM - 5:00 PM
Office Tour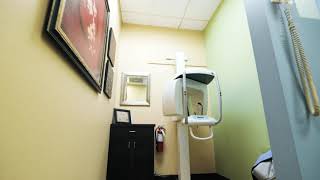 Rowland Heights Oral & Maxillofacial Surgery Reviews
Oral & Maxillofacial Surgical Arts
5
out of
5
stars based on
11
Rowland Heights Office reviews.
---
Patient Review By Want W
Overall experience was great. The front office Maricela and Linda took care of me with the paperwork and information that they needed. Surgical assistants Esther and Valerie assisted very well during the extraction.
- Want W
Patient Review By Lerner C
Had a dental implant and extraction done. 5 star service from the entire staff (Mari, Ale, Val, Esther)
- Lerner C
Patient Review By Evelin F
Overall a great experience. thank you
- Evelin F
Patient Review By John L
The entire office was friendly, responsive, accommodating--especially to one in several days of pain and several disappointing experiences with other dentists. I would recommend this office enthusiastically to anyone and definitely will return again.
- John L
Patient Review By Blanch L
Story time! So about a month ago I started to have pain in my right lower side of my mouth due to never getting my wisdom teeth pulled. I was referred to So Cal oral surgical arts by my primary dentist. When I first called, I spoke to Linda, She was very helpful! She was able to explain the rundown for me and scheduled me for a consultation. On the day of my consultation, I had to take a X-Ray, I met Ale and she helped me with that. She was super cool and really nice! then I met Dr. Ho. Very nice guy. Knowledgeable and straight forward. Explained the pros and cons of the surgery at ease. On the way out, I scheduled my surgery with the help of Mari. She was very nice and helpful! Mari was able to meet my needs with my schedule and make a date for my surgery. She also Explained the Don'ts the night before. Surgery time! On the day of my surgery, Mari made sure that I didn't eat or drink anything 6 hours before, otherwise I'd have to reschedule. The wait time was short and I went in. I was greeted by Val. Shes got me ready to go for my surgery and hooked me up to the BP and o2 sat machine. Super nice and easy to talk to! She was able to calm my anxiety and reassured me that ill be okay and how i would feel after the procedure and stuff. Once I was done, Val walked me out to the waiting room and explained to my wife and I about how to take care of my self for the next couple of days. I scheduled my follow up with Mari for next week. All in all, my experience here at this location was 5 stars! I myself, work in the medical field. What I can say is this... Without the help of my CNA's at my job, I will fall. Same thing here, Without the help of the front desk and the assistants in the back, they would fall. They are your backbone. So Thank you to Mari, Linda, Val and Ale for doing a wonderful job and helping me get through my surgery at ease.
- Blanch L
Patient Review By frank r
Dr. Ho was marvelous and the staff (Esther, Mari, Linda, Ale & Val) were so pleasant to work with. Everything went well and they the whole staff seemed to really care about the treatment they gave me and my well-being. I would recommend this group to anyone that needs specialized dental care.
- frank r
Patient Review By Leticia D
I am very happy with the exceptional costumer service because they have an smile on the phone (Maricela and Linda ). Esther , Val and Ale they were great during my procedure today, overall I am very impressed for the team work and the skill communication that they have.
- Leticia D
Patient Review By Lyanne C
I was really nervous about my wisdom teeth removal at first, but I'm glad that my experience here made it go by really smoothly.
- Lyanne C
Patient Review By Patrick C
I like the state-of-art standing, rotating X-ray of the mouth/teeth scan. Dr. Victor Ho expertise put me at ease. I definitely trust Dr. Ho for my implants.
- Patrick C
Patient Review By Christina V
Dr. Ho clearly explained the procedure and minimized the pain. Post-op has also been easy as well. The staff, particularly Ale, Val and Mari, were very welcoming, friendly and helpful. They were also very responsible about keeping the space sanitized. After the procedure, they followed up via phone or text, just to make sure I was OK. Very easy to schedule an appointment - they answered my call quickly, and then sent me a reminder notification just before the appointment. I didn't have to spend a lot of time in the waiting room because they allowed me to fill out my health forms (as a first time patient) online before my appointment. Overall, it has been a good experience, considering I had to have an impacted molar removed.
- Christina V
Patient Review By Mart A
Staff members are great. Good customer service very friendly.
- Mart A
Online Map & Driving Directions
If this is the first time you have visited our Rowland Heights, CA office, the mapping service below will assist you in finding our location. Simply fill out the form below, and you will be presented with directions that include a map, the travel time, and distance. If you need any additional information, please contact us at Rowland Heights Phone Number 626-913-5700.