Calabasas CA Oral Surgery Office
Oral & Maxillofacial Surgical Arts
There are many ways to communicate with our office. Please choose the method most convenient to you.
Address
Southern California Oral & Maxillofacial Surgical Arts
24013 Ventura Blvd., Suite #100
Calabasas, CA, 91302
Phone
Phone: Calabasas Phone Number 818-225-8602
Fax Number: 818-225-8461
Office Hours
Monday:
8:00 AM - 5:00 PM
Tuesday:
8:00 AM - 5:00 PM
Wednesday:
8:00 AM - 5:00 PM
Thursday:
8:00 AM - 5:00 PM
Friday:
8:00 AM - 5:00 PM
Office Tour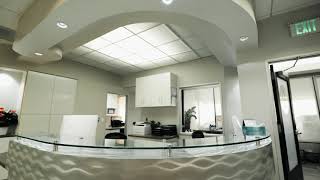 Calabasas Oral Surgery Reviews
Oral & Maxillofacial Surgical Arts
5
out of
5
stars based on
16
Woodland Hills Office reviews.
---
Patient Review By Jerry S
Dr. Cheung was outstanding. Very friendly and makes you feel comfortable. Painless extraction!!!
- Jerry S
Patient Review By Rene B
Dr. Cheung and his staff are the best professionals you can ask for in oral surgery. The staff is amazing to work with. They are always genuinely happy to see you and are always happy to answer your questions. They will always ensure you're comfortable during the procedure and will check up on you afterwards. If you need oral surgery, I recommend you call their office. You will not be disappointed in their expertise and will be taken care of like a real person.
- Rene B
Patient Review By A O
Dr. Cheung is an excellent oral surgeon. I was referred to him for a tooth extraction and implant. His professional manner allowed me to relax and feel comfortable from start to finish. He even phoned me later on the day of the extraction to be sure I was OK. The staff were friendly and efficient. Joceline, the Office Manager, answered all of my questions about billing and insurance; Christine, the Receptionist, was very helpful in accommodating appointments to fit my schedule; the Dental Assistants (Leslie, Zoraida, Crystal, Jojo) are highly-skilled!
- A O
Patient Review By Elizabeth F
Everything ran smooth for me, I was very happy with over all experience! :0)
- Elizabeth F
Patient Review By Amal G
Excellent and very professional doctor also his staff are amazing!!!
- Amal G
Patient Review By Emily S
wish Dr. Cheung was a regular dentist - I'd be a patient for life. If I ever need any future oral surgery I will absolutely go back to him. He and his team made the experience very positive, for surgery, that is. Leslie and Zoraida were my patient card coordinators and they were really great - made me feel informed and at ease.
- Emily S
Patient Review By brian h
such a great staff
- brian h
Patient Review By Eric B
Dr. Cheung and his staff were very patient with my many questions and concerns. The staff explained the procedure fully and I even told Dr. Cheung to tell me the "play-by-play" during the extraction. I think he enjoyed narrating the surgery. So far, 3 days later, everything is good.
- Eric B
Patient Review By Luna M
Dr. Cheung is very knowledgeable and skilled doctor. My whole experience with Dr. Cheung has been very great. Everything went so smooth. The office staffs are nice and polite. I will absolutely come back here again!
- Luna M
Patient Review By Ellen N
I highly recommend Dr. Cheung if you need an extraction, bone graft, or implant. He is so calming and puts you at ease. Plus, he is gentle when doing procedures. I rarely have any bruising or swelling and very little discomfort. I would not go anywhere else !
- Ellen N
Patient Review By Timothy W
Friendly and professional. I healed quickly with minimal pain. Thank you!
- Timothy W
Patient Review By Barry F
Dr Cheung made me feel very comfortable and eased my fears of being at the dentist. The entire team made me feel at ease. The procedure was absolutely painless.
- Barry F
Patient Review By Julia U
Very clean. Very nice office. Got a bit lost finding the office but besides that everything was amazing. The staff was very friendly and kind.
- Julia U
Patient Review By Paul M
I am very pleased with Dr. Rennie Cheung and his entire staff in the Woodland Hills office. They help to make the oral surgery experience much more pleasant.
- Paul M
Patient Review By Lance M
Had a tooth extracted by Dr. Cheung. The procedure couldn't have gone smoother. Dr. Cheung did a superb job with the removal. He was extremely friendly and skilled. The procedure was quick and essentially painless. His entire staff was so friendly, professional, and competent. I don't know all of their names, but one I can acknowledge by name was Zoraida. I highly recommend this office and I will be returning for future procedures
- Lance M
Patient Review By Maxine S
Dr. Sagong was exceptional. He was clear about the procedure and kept me fully appraised as the procedure went forward. He was calm and professional, and at the same time calming. His assistant, Zoraida, helped me immensely through a difficult procedure. I thank them both for helping me through in such a warm and professional manner.
- Maxine S
Online Map & Driving Directions
If this is the first time you have visited our Calabasas, CA office, the mapping service below will assist you in finding our location. Simply fill out the form below, and you will be presented with directions that include a map, the travel time, and distance. If you need any additional information, please contact us at Calabasas Phone Number 818-225-8602.