El Segundo CA Oral Surgery Office
Oral & Maxillofacial Surgical Arts
There are many ways to communicate with our office. Please choose the method most convenient to you.
Address
Southern California Oral & Maxillofacial Surgical Arts
727 N Douglas Street
El Segundo, CA, 90245
Phone
Phone: El Segundo Phone Number 310-670-0220
Fax Number: 310-670-2618
Office Hours
Monday:
8:00 AM - 5:00 PM
Tuesday:
8:00 AM - 5:00 PM
Wednesday:
8:00 AM - 5:00 PM
Thursday:
8:00 AM - 5:00 PM
Friday:
8:00 AM - 5:00 PM
Office Tour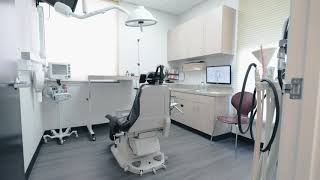 LA Oral Surgery Reviews
Oral & Maxillofacial Surgical Arts
5
out of
5
stars based on
11
Los Angeles Office reviews.
---
Patient Review By Kanisha L
I am like the BIGGEST coward when it comes to getting dental work done...Dr. Cheung and his staff assured me I was in good hands and I ABSOLUTELY was!...I wasn't experiencing any pain when I got there, and have not felt any pain since my wisdom tooth removal...I wish I could sign this office up for all my dental services!...A1, 5 Star dental service!...
- Kanisha L
Patient Review By Audrey D
I was so pleased with the service provided by Dr. Cheung and his staff. He is such an awesome, professional Doctor of Dentistry. I can't thank you enough!!!!!
- Audrey D
Patient Review By Robert A
Dr cheung and his staff are very professional and friendly, both me and my wife have used them for implants, we were and still are very satisfied. dr. cheung is very meticulous and his follow up is great.
- Robert A
Patient Review By Isidro D
Amazing staff and doctors. The staff I would highly recommend for your procedures done with would be with Dr. Tsai and Jailine assisting. Thanking you for the great experience!
- Isidro D
Patient Review By Isidro D
A very friendly office and the members who assisted me made my experience feel very smooth and informative.
- Isidro D
Patient Review By Fariba T
Dr. Ho is the best. My son was so worried because his friends had bad experiences with their wisdom tooth removal with their doctors. My son was so relieved When he came home, my husband was very impressed too, it was his first time there. Thank you so much doctor. I will send you patients. My sister is a dentist at western dental , I will tell her how great everything went.
- Fariba T
Patient Review By Ana I
Doctor and staffs were so welcoming and make you feel very comfortable. My procedure was overall really good.
- Ana I
Patient Review By Ruth G
I really liked the follow up of the Dr when he text me the same day to check up on my daughters surgery. He was very professional and all my questions were answered.
- Ruth G
Patient Review By John O
Everything was "perfect".
- John O
Patient Review By Kelly W
If I could give 6 stars I would. Dr Cheung and staff were amazing, the level of care is top notch, the office is immaculate and I appreciated the free parking.
- Kelly W
Patient Review By Lynn Allen Jeter L
Excellent dental service and staff!!
- Lynn Allen Jeter L
Online Map & Driving Directions
If this is the first time you have visited our El Segundo, CA office, the mapping service below will assist you in finding our location. Simply fill out the form below, and you will be presented with directions that include a map, the travel time, and distance. If you need any additional information, please contact us at El Segundo Phone Number 310-670-0220.